<
Find out how valuable your business is and how to improve your profitability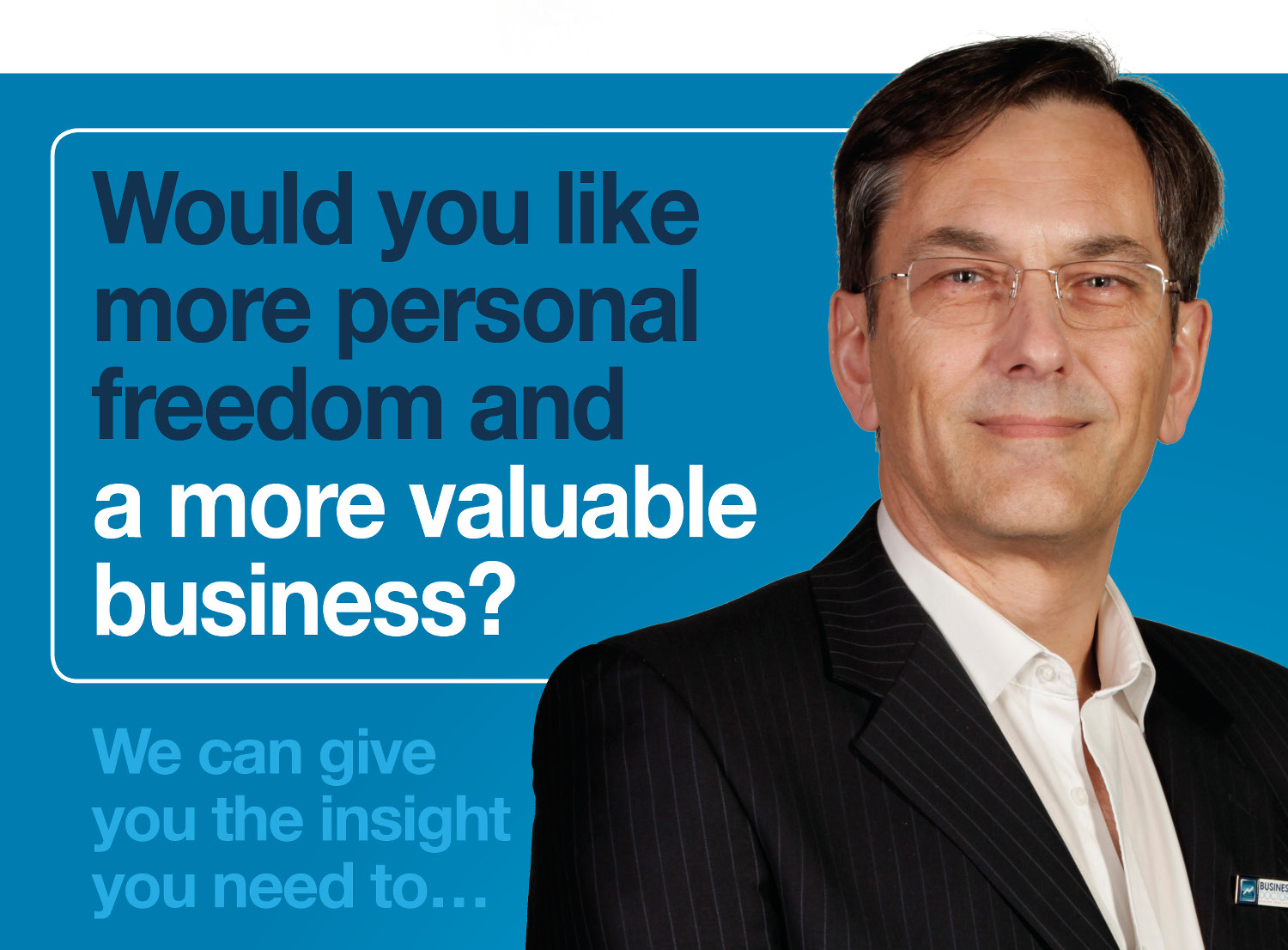 As you know, for any business to thrive and grow, it needs to make a profit. The challenge is in finding ways to increase your profit margins that do not take up all your time and energy.
That's why I'm delighted to extend two offers of complimentary support, the first an invite to attend a Profit Secrets Webinar hosted by my good friend and trusted colleague, Kelly Clifford!
Kelly's a Profit Specialst and author of Profit Pocket and this 60 minute Webinar will reveal:
The secret behind your business profit potential
How to transform your business by focussing on 5 keys steps and making the numbers work for you.
Why so many businesses approach the idea of profit the wrong way round – and how to avoid this.
Simple but practical techniques that are guaranteed to improve your business profit potential from the inside out.
It is your chance to master the numbers in your business and take control of your true profit potential.
Click here to register for the webinar
The second action is to take an online Sellability Questionaire (14 minutes!) which will provide you with a score highlighting the possible success factor in selling your business and/or realising the value in your business. A summary report would be emailed to you and a full report will then be sent on, which offers suggestions on actions you could undertake to improve profitability, growth, customer retention and ensuring increased value in your business and a sustainable future.
Warning
: Undefined variable $cat_slug in
/www/businessdoctorsireland_388/public/wp-content/themes/business-doctors/single.php
on line
208