<
Business Doctors set for international growth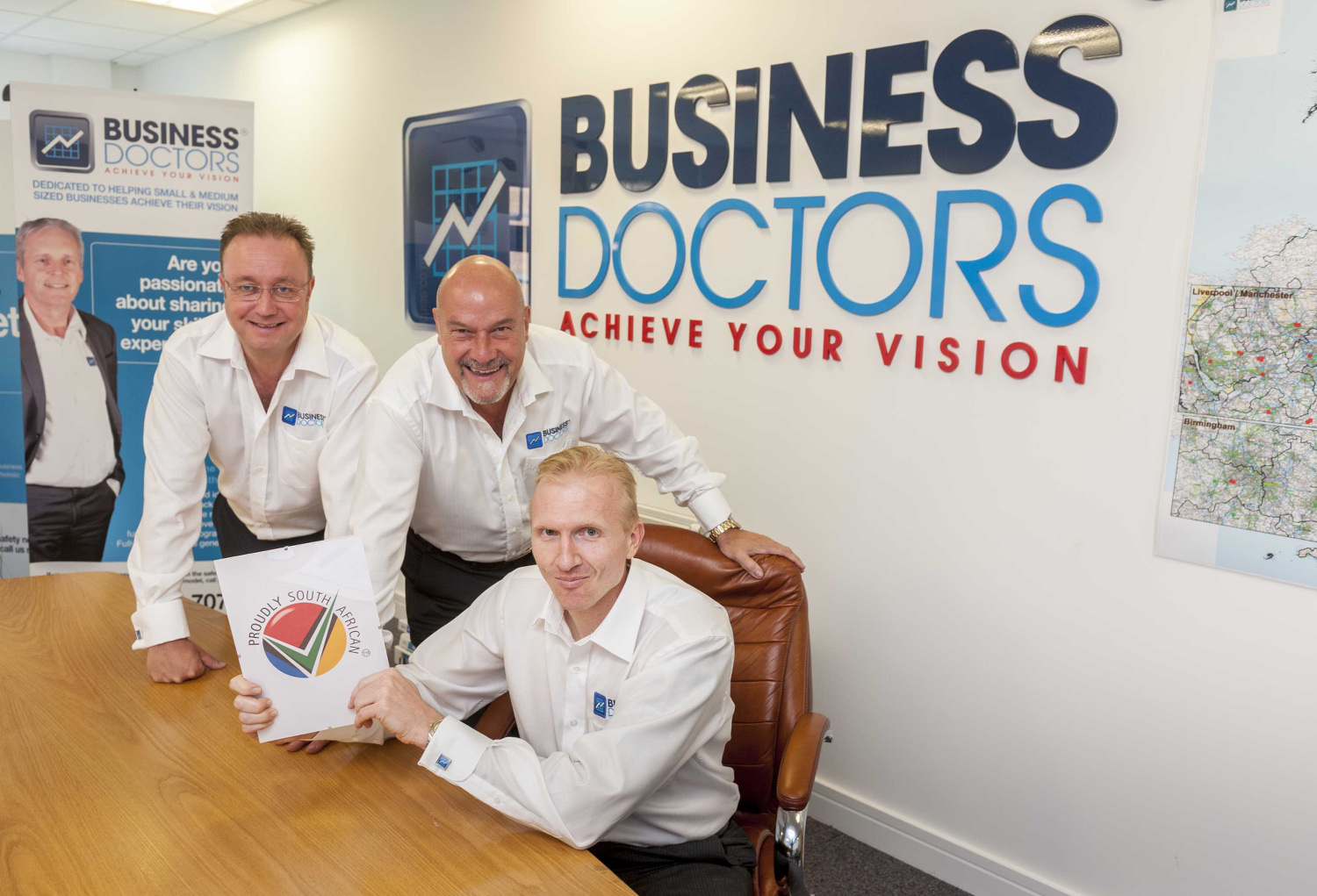 Business Doctors, the UK-based business support franchise for small and medium-sized businesses (SMEs), is planning major expansion in South Africa following the appointment of a Master Franchise in Johannesburg.
Steve Sutton, formerly a business strategist in the South African telecommunications market, is planning to establish the Business Doctors brand throughout the country and develop the network of franchisees.
The Business Doctors, with more than 30 franchisee operations, is the UK's fastest growing support service for small and medium-sized businesses (SMEs). The network of franchisees includes business people with a wide spectrum of experience, providing hands-on support to business owners enabling them to overcome individual challenges and achieve growth aspirations.
Sutton is a member of 'Proudly South African', a body of business people who share a commitment to promote social and economic change and progress. They make a meaningful contribution to building South Africa's economy, alleviating unemployment and retaining existing employment opportunities. 'The Business Doctors ethos is one on interconnectedness, support and service to the business community,' said Sutton. 'We set out to establish a business and ended up being adopted into a family. 'We look forward to building on the success the Business Doctors have achieved by establishing it as the leading business enablement brand in SA,' he concluded.
Rod Davies, founder of Business Doctors, is excited about the appointment. 'It became very clear early on we share the same ethos with Steve and this makes him the perfect partner to grow the Business Doctors brand in South Africa. This is one step on our long journey of international growth and it is hugely exciting.' Business Doctors' advice is geared to drive business growth, from strategies for sales and boosting profits to advice for effective people management, accessing finance and acquiring other businesses. For more information please visit www.businessdoctors.ie
Warning
: Undefined variable $cat_slug in
/www/businessdoctorsireland_388/public/wp-content/themes/business-doctors/single.php
on line
208