<
Thanks to Business Doctors, Caroline can have her cake and eat it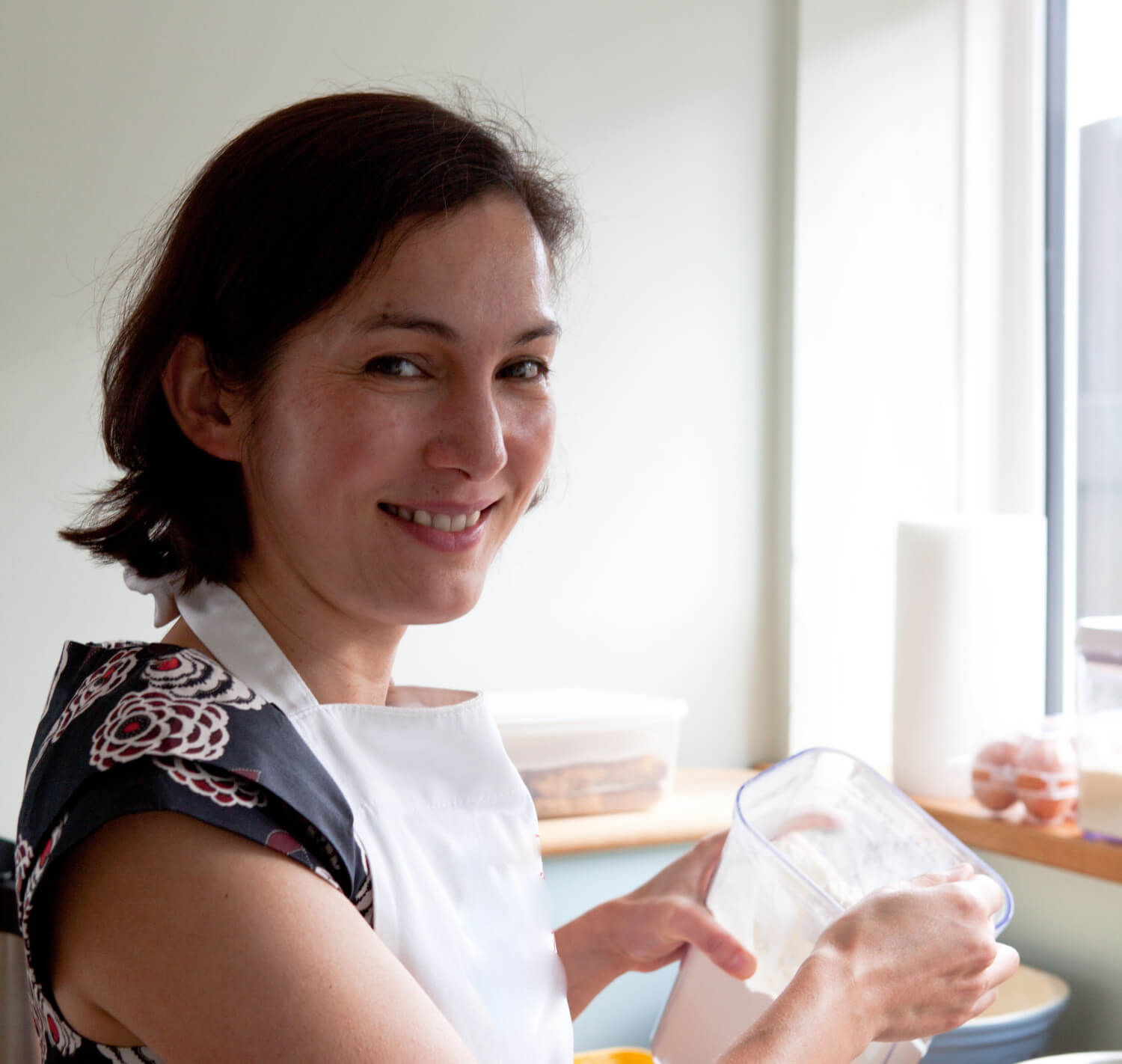 Running a successful cake business was something Caroline Pearman had dreamed of since learning to bake with her grandmother as a little girl.
But, after taking the plunge and leaving her busy job as a university project manager, she quickly found that her dream was turning into a nightmare.
And it wasn't for lack of business – Caroline's Cakes quickly became so popular, she found herself working well into night, seven days a week, to keep up with demand. But the huge workload was leaving her stressed, ill and so tired that she contemplated going back to a 9 to 5 job for some respite.
But, after a chance encounter with Business Doctor Simon Monaghan and just half a day's consultancy, Caroline was able to drastically reduce the number of hours she worked AND increase her turnover by a huge 77% in under two years.
"I'd been a project manager in the commercial sector for 20 years, but reaching 40 made me rethink my career," explains Caroline. "I really wanted to turn my passion for baking into a business, and watching The Great British Bake Off on TV made me think that there might be a niche market I could work in.
"I took a year's sabbatical to test the water before committing, and started working from home," she continues. "It was a very organic growth: I didn't really have a plan. I just contacted people I knew from my job as a change manager at the University of Leeds and friends at the Women's Institute in Chapel Allerton, and it took off from there."
Although she didn't have a firm business plan, Caroline did receive a small amount of support from the Leeds Chamber of Commerce, and it was at one of their workshops that she met Business Doctor for Leeds and North Yorkshire, Simon Monaghan.
"By that point, I had two cafes and a chain of bars on my books and demand was exceeding what I was able to supply," says Caroline. "I was run ragged, stressed and was making myself feel ill – I couldn't see a way forward."
After an initial chat, Simon went away and identified funding that would allow Caroline to invest in consultancy to help her drive the business forward at a sustainable pace. The Walter Smith Employer Leadership Project, part of the government's Employer Ownership of Skills Programme, was a special scheme for the food and beverage sector, which ended in March 2016. The scheme funded up to 70% of costs related to business training, which allowed Caroline to spend half a day with Simon to get to help her to work out what – and how – she wanted to do with the business.
"It was just half a day but it really opened my eyes," says Caroline. "I'm a project manager myself; thinking about strategy and planning is what I do, but I wasn't doing it for myself. You really need someone who's impartial and hasn't got that emotional investment.
"Simon was very clear about asking the right sort of questions and getting me to think about why I was doing it and what I wanted to achieve long term. We explored how I could expand my business while still being involved and baking but allowing me to retain control. I admit, I'm a bit of a control freak and I didn't want to lose the quality."
For Simon, it was an issue he was very familiar with.
"The problem with establishing a business based on the skills of one person is you're limited to the number of hours you can work in a week – it's impossible to grow further than that," he says. "Taking on an employee isn't always the answer, as there's so much responsibility that goes with it. And, because Caroline worked from home, it would have meant taking on a unit, which just throws further complications into the mix."
So Simon came up with a plan to expand via a network of associates: Caroline would retain control of the business and the quality of the cakes, but outsource production to other local baking enthusiasts who would operate on a self-employed basis.
Caroline explains: "After that first meeting I went away and set my sights on finding the right people who had the same values as me: expert bakers who could add their skills to what I was already doing. I went through my networks and put the word out and had a great response."
Now, Caroline has four associates, all of whom share her passion for baking and can produce the quality products she insists on.
"I have two ladies who are experts in decorating, which I also love but is very time consuming, and another two who bake and decorate. The beauty of the model is that I'm not employing them, but I can outsource a huge amount of work which has allowed me to really grow the business."
With two full-time and two part-time bakers working under the Caroline's Cakes mantel, business is booming: turnover has leapt by a massive 77%.
"It's made a hell of a difference, not just financially, but personally as well," says Caroline. "The main reason for giving up my job at the university was so I can spend time with my husband and parents – I'm a carer for my father, who has Alzheimer's – and fulfill my passion for travel.
"Now, I can go away and leave my business in the hands of people I trust; it's sustainable even when I'm not there, and I have the quality of life I was looking for when I started out. Without Simon, I would have made myself ill and I wouldn't have been able to carry on.
"It's incredible that in just half a day I was able to totally change the business model and turn it around to the extent I have. When you're a small business it feels a bit frivolous to spend money on advice, but one of the things I've taken away is investing in that strategy and long-term planning is essential, no matter how much experience you have."
Warning
: Undefined variable $cat_slug in
/www/businessdoctorsireland_388/public/wp-content/themes/business-doctors/single.php
on line
208